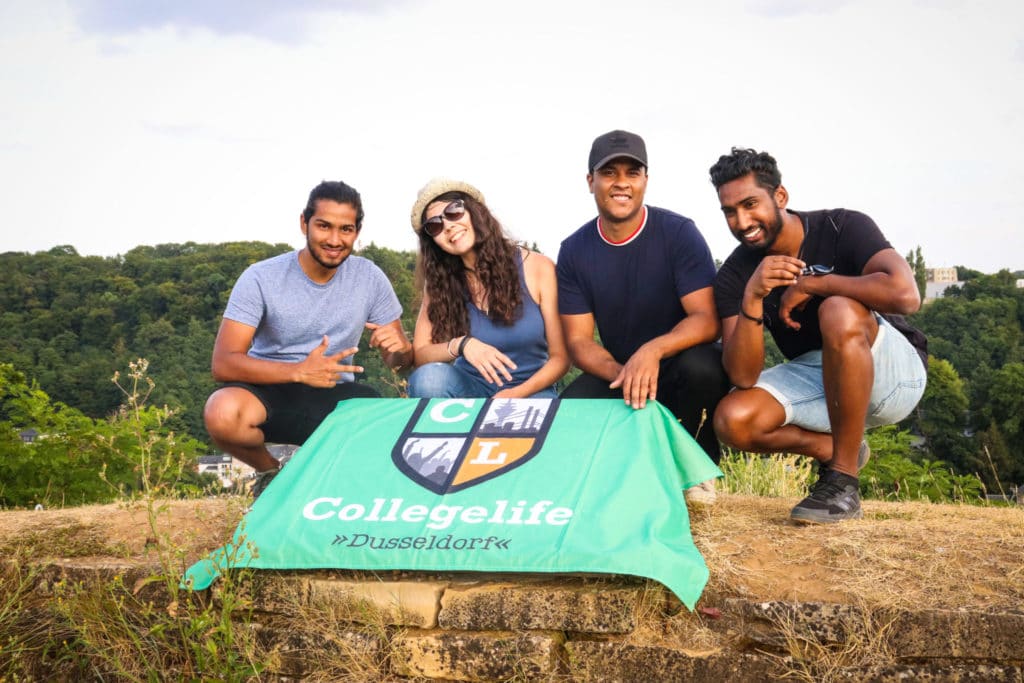 First of all, the Collegelife Dusseldorf team wants to congratulate you for taking this important and brave step to study or work abroad.
What is Collegelife
Collegelife was founded in Düsseldorf to help incoming internationals to get settled down and connect them with other internationals. Throughout the year we provide a wide range of events, activities and trips. After n Düsseldorf we spread our wings to Münster. No matter where you are from, everyone is welcome. We are the biggest and most popular international trip and event provider in Dusseldorf.
How it began
It all started in 2018. We are a group of students new in Düsseldorf. Our enthusiasm for travel and meeting people from many different cultures, brought us together. In the beginning, we travelled in small groups regularly over the weekends to various cities, until more and more people were joining us and we decided to provide our trips for everyone, under the name Collegelife Dusseldorf. We had a kick start, all our trips have been fully booked. That keeps us highly motivated to organise more exciting events for you!
Why
During our own times abroad, we often experienced that travel providers don't care, leaving the trip participants at the destination on their own and meet only at the end. As a solo traveler, it is difficult for you to connect with other participants in a such way.
We are more than just your travel and event provider. We travel as a big international family. On each trip planned by us, every participant is invited to spend the free time with the group. This comes in as a big advantage, especially when you are a solo traveler or a small group of friends. Of course, you are always free to plan your own program and explore the destinations on your own.
Join Us
Collegelife Dusseldorf is open to anyone, and everyone is welcome. We do not just target students, even if we call ourselves Collegelife. Young professionals, interns, Au Pairs, etc are as much welcome. Don't hesitate to contact us if you have any questions.
Your Collegelife Team